Assisting salespeople on the shop floor.
Capture every opportunity
Never say no to a customer.
Reduce in-store inventory
Move the stock from the stores to warehouses.
Maximize staff efficiency
Keep them where the money is – on the floor.
Sell more on full price
Less in-store inventory equals fewer discounts.
Reduce shop floor size
A showroom experience needs fewer sq meters.
Improve brand perception
A great showroom experience drives sales.
The Axel Arigato success story.
"Using Touchtech in our stores helps us interweave the digital and physical brand experience. We do something unexpected in an innovative way – that increases sales."
Albin Johansson
CEO & co-founder, Axel Arigato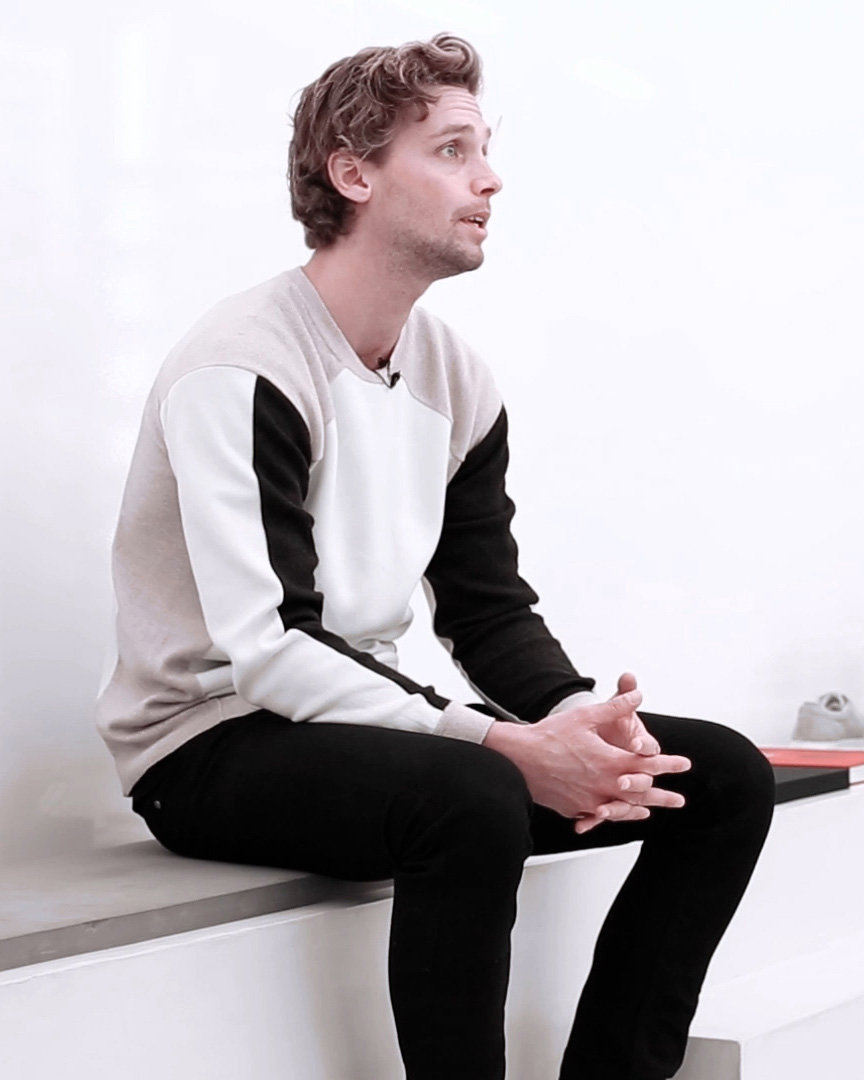 Customizable menus
Promote relevant categories and campaigns based on where the touch screens are located.
Digital Signage
Communicate inspiring branding and activations even when touch screens aren't interacted with.
Intuitive
Designed to seamlessly melt into the store concept while offering an easy-to-use user interface.
Customizable checkout
Flexible configuation options for each store, i.e. finalizing payments (POS/e-Com), home delivery or store pickup.
Analytics
Make better buying decisions with insightful product interaction, sales statistics and user behaviour data.
Administration portal
Configure settings for each individual device and easily monitor their status for quick and pro-active support.
Staff portal
Engage store staff by sharing in-store analytics data and initiate sales competitions to drive sales and more.
Multi-language support
English, German, French, Spanish, Italian, Swedish, Danish, Turkish, Norwegian and many more languges are supported.
Multi-currency support
Let shoppers choose where products are delivered. The currency is automatically selected based on country.
Integration API
Easy-to-use APIs if you want to create a custom intregration to ensure products, stock and branding content is in sync.
Search and scan bar codes
Scanning bar codes allows quick access to more product information like stock levels and available colors.
Show stock levels
Convenient access to eCom and store stock levels for salespeople and shoppers.
Embed web links
Allow easy access to membership signup forms, upcoming drops and any other relevant information.
Price lists and stock locations
Advanced functionality to set prices for individual stores/regions and supporting multiple warehouse stock locations.
Offline browsing
Downloading all product images and videos in the highest possible resolution guarantees super-fast browsing.
Branding and customization
Possibility to customize fonts and colors to ensure that the appearance matches your brand guidelines.